Sustainable entrepreneurship
For more than five years now, BIOPLA has been working every day to make people aware that it can often be done without classic plastic. Our aim is to fight environmental pollution and reduce the increasing amount of waste without compromising the need for packaging. We think along proactively and strive for sustainable cooperation.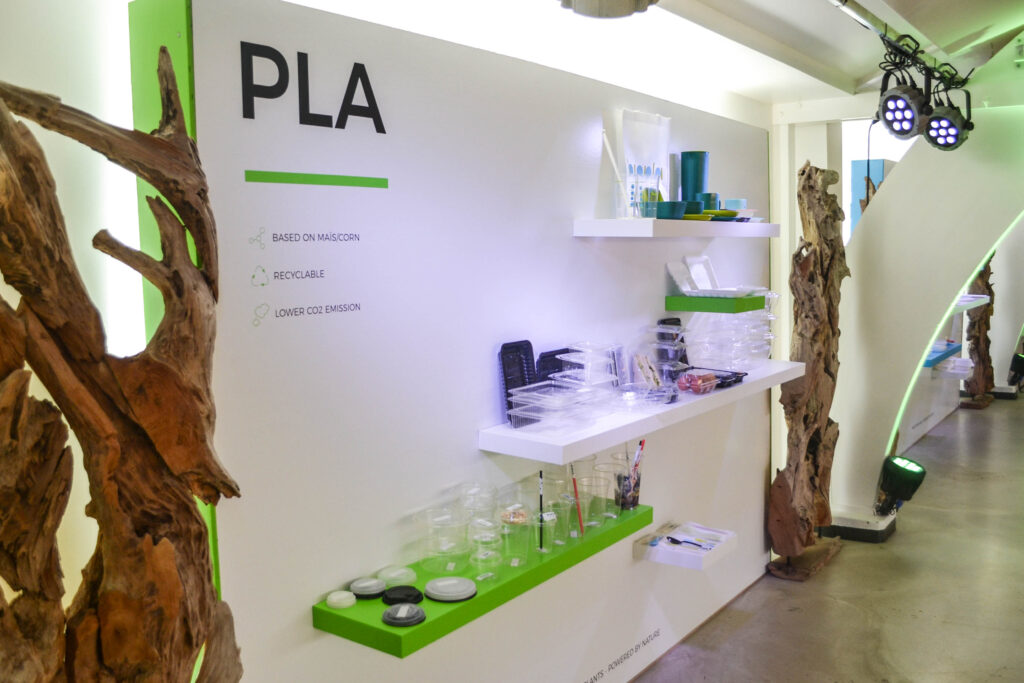 With BIOPLA, we extend a helping hand to nature by exclusively using renewable raw materials. We replace classic plastics with, for example, biodegradable plastics and other natural fibres. In this way, we try to fight the lingering plastic waste problem. Our products are used during events, by catering companies, but also in hospitals and at student facilities. If you have a specific question, BIOPLA will be happy to develop a tailor-made solution for your company.
Our mission is clear. We strive for a better, liveable world through conscious and responsible entrepreneurship.
What began years ago as a chance encounter with the existence of bio-plastics and other renewable and compostable raw materials gradually led to the idea of actually getting to work on this.
By participating in many study days, congresses, symposiums and training courses, the foundations were laid for BIOPLA.
Our fascination for these raw materials and products was also supported by the many requests from consumers and companies for solutions to the growing environmental problem.
In our numerous conversations with social stakeholders, we have seen environmental awareness materialised in the demand for relevant information and the search for more ecologically and economically sound solutions. We are pleased to note that many stakeholders want to take the total cost of ownership into account.
We offer a solution with BIOPLA.
What's more, if there are no known solutions, we are happy to search together for an improvement of the ecological footprint.
Take the step to a greener world
Take a look at our range of ecological products.